Even Kitty "Jenks" Has Flip-Flops
---
"Momma," said Caroline. I found a sweet kitty in a flower pot in front of Daddy's office. She is hurt. "Well, Caroline," I said. "Take her to the Vet."
Poor, little kitty had a broken leg. After 3 weeks of kitty R&R, she was running, jumping and playing. The once frightened and traumatized kitty is slowly making our home, her home.
We named her Jenks and she is a cutie but she also has "street smarts". Jenks has no fear and rules in a large way to be such a little kitty. Even Milo, Caroline's monster kitty runs from Jenks. Yes, her dog, Maggie does, too.
Can we agree that Jenks has had to survive some flip-flops? I think so.
It was an interesting moment when Jenks met our yard dog, Hobie. Hobie is the king of the yard and even follows Thomas to church AND arrives before me.
It was something to see—Jenks and Hobie had an eyeball to eyeball meeting. Jenks was on one side of the screen door and Hobie was on the other side. Hobie is a jealous dog and proceeded to let out a mean growl. Jenks held her ground, gave Hobie a "no-fear" look and "meowed' in a tiny, faint noise. Hobie was shocked that Jenks did not retaliate and quietly retreated.
This story reminds me of the scripture in Proverbs, "A kind word turns away wrath."
So the next time you are tempted to hiss or bark back, remember Jenks the kitty. Pass this story on to those who may need a reminder!
---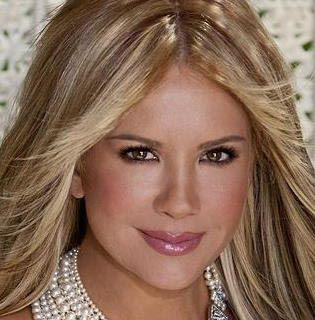 Nancy O'Dell, my beautiful Miss South Carolina sister and co-host of Entertainment Tonight, is so kind to share her testimonial about my book!
WOW! Thanks to Jason Hewlett for the wonderful comments about Rhinestones!
#fabulousflipflopfriends
"I feel like I've just stumbled into a woman's party from the back porch and what I'm hearing won't let me leave! I'm laughing, I'm learning, I'm reliving the flips and the flops in my own life and reconsidering how to be a better man. This book isn't just for women, it can reshape the way any man thinks. Jane is a modern-day Lucille Ball meets Mark Twain. Not just hilarious, though she is, but full of insight, misdirection, and helping you see the right path. I love this book and can't wait to laugh my way through it again and again."
―Jason Hewlett, CSP, CPAE, Hall of Fame Keynote Speaker, author, entertainer, and family man
---
You can Pre-Order, "Rhinestones on My Flip-Flops." Click HERE
Meet the Author: Jane Jenkins Herlong
A former Miss South Carolina, an Amazon "Best-Selling" author, a professional speaker, and heard 'round the world on Sirius XM.
See how Jane helps audiences confront negativity with grace and humor in her
keynotes
-- and check out more of her bio
here
.
Sorry, comments for this entry are closed at this time.